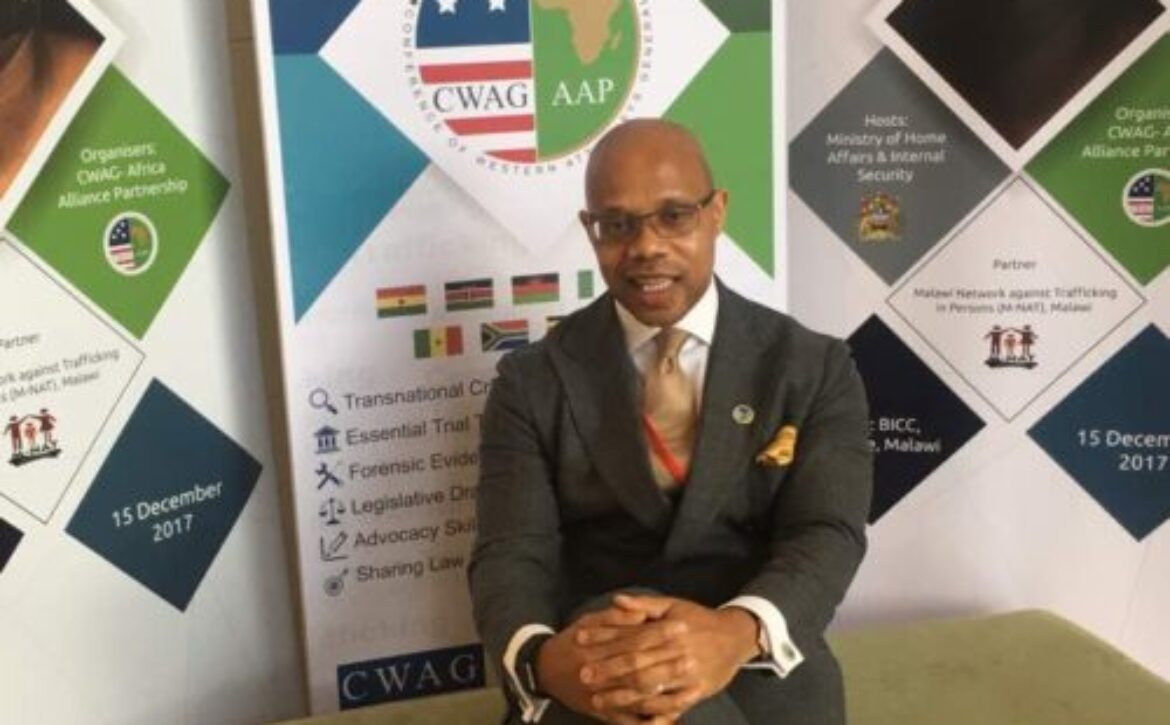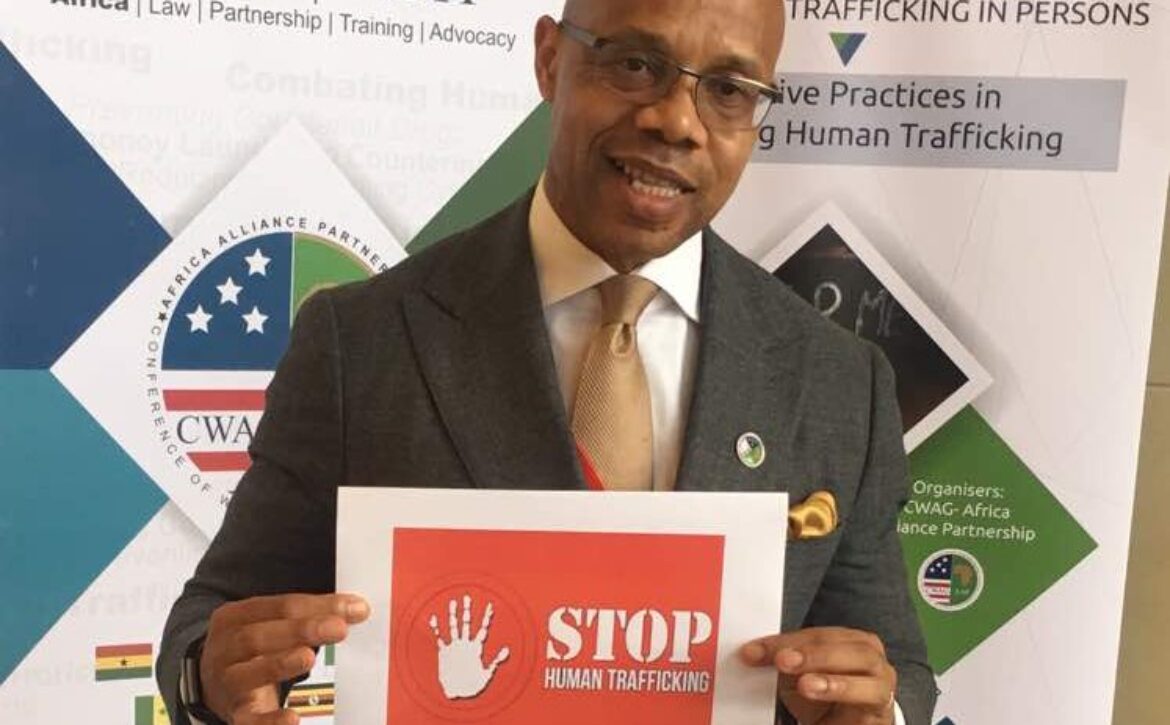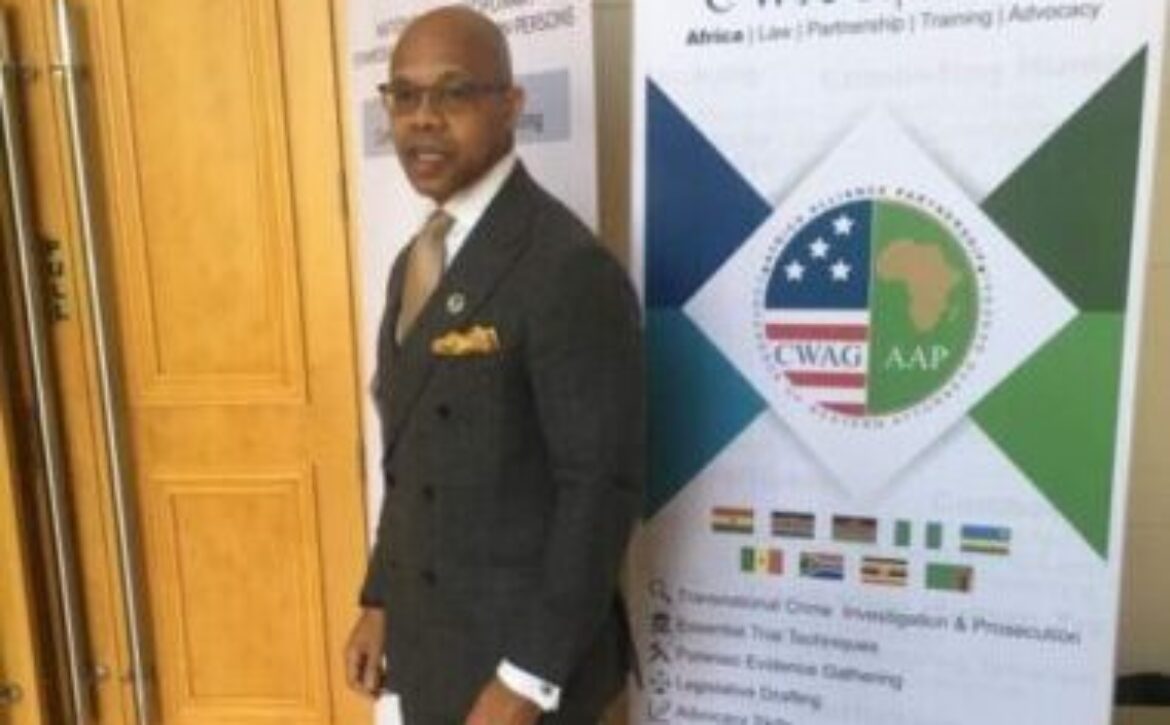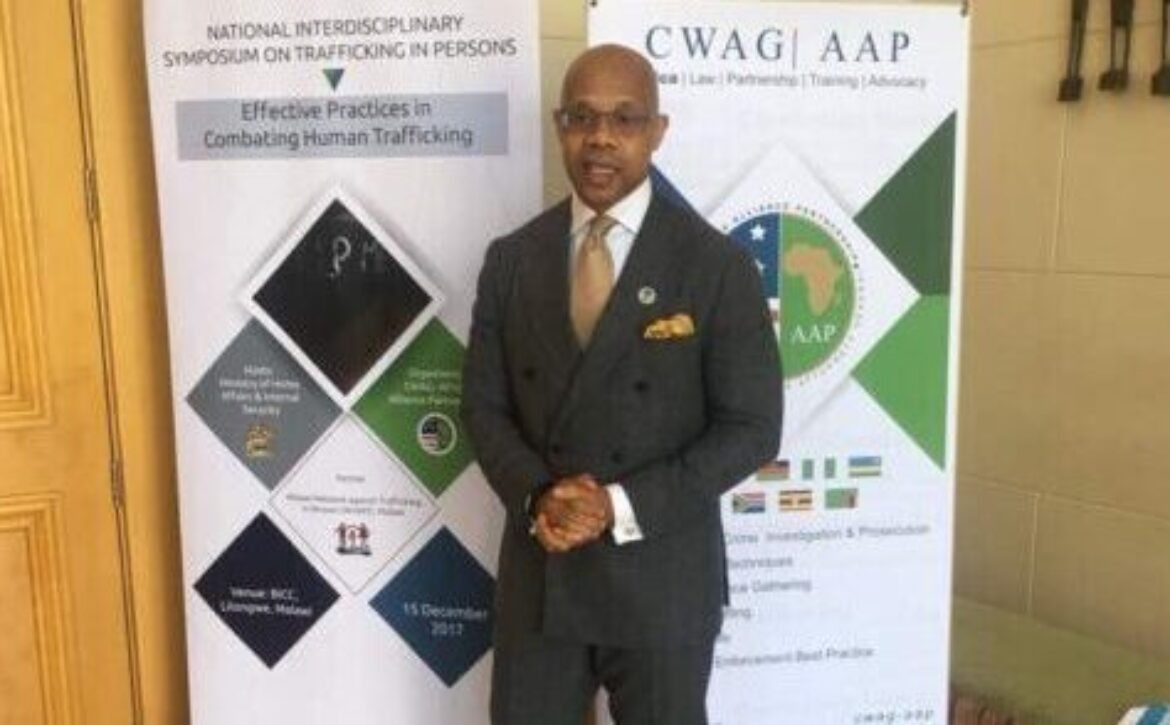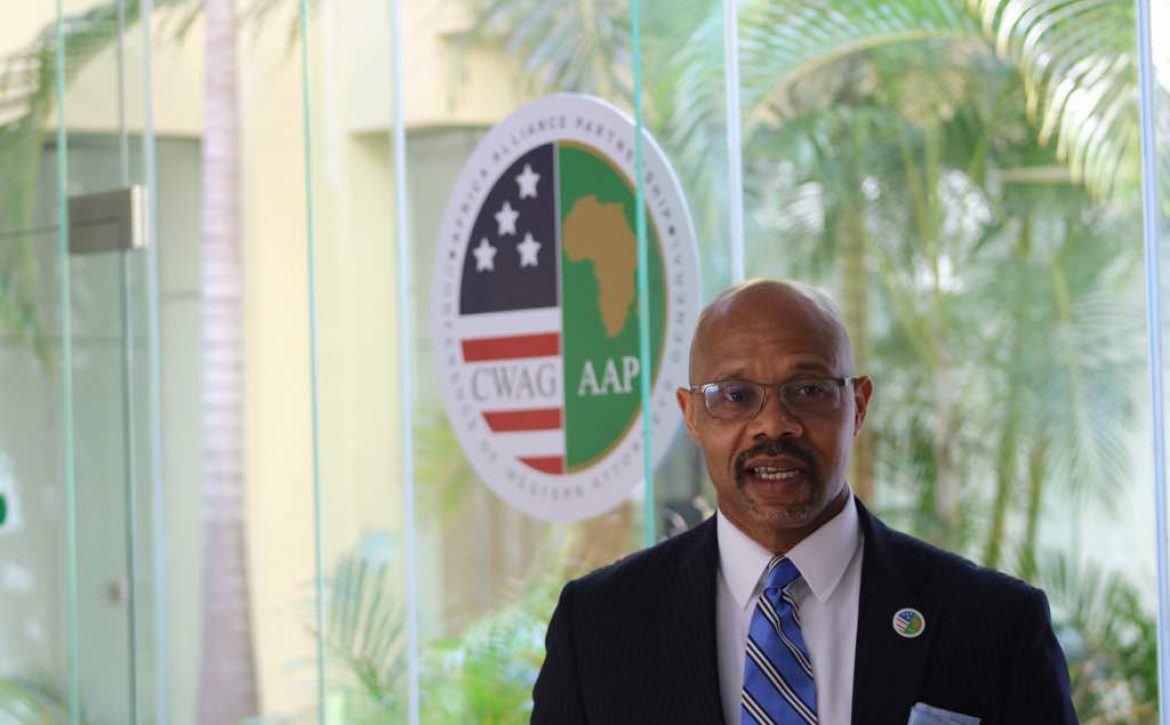 John Edozie at the CWAG Conference
A team of lawyers from the United States' Conference of Western Attorneys General-African Alliance Partnership (CWAG/APP) is in Rwanda to train members from justice sector about various techniques in detecting, investigating and prosecuting money laundering crimes.
This was announced at a two-day workshop that brought together prosecutors, judges, police and banks' legal advisors, among others, in Kigali yesterday.
Speaking at the workshop, Providence Umurungi, the Head of International Justice and Judicial Cooperation at the Ministry of Justice, said it was an important support that the justice sector needed as many departments don't have enough experience in tracing money laundering crimes.
"Our justice system, and the entire government takes the threats posed by money laundering to our financial systems and to the national security in general very seriously. This is an illicit act whose power can threaten the political stability of a country and damage the reputation of companies and the entire nation as a result," she said.
Umurungi said only two cases related to money laundering had been reported so far this year.
"Money laundering crimes are rare in Rwanda, but given the growing technological advancement in the country, our sector needs to learn from our US counterparts' experience so we can cope with such crimes by even fighting them before they happen. Although the number of money laundering crimes related cases received so far is still small, that does not mean they do not exist," she said.
She suggested that attention should be paid on those who invest millions of dollars in various businesses in the country with no idea of where such large amounts came from.
"There are people who raise a lot of money from drug trafficking, human trafficking, and poaching, for instance, and invest it in legal businesses. So this is a matter which should be looked into and we believe the knowledge going to be shared here will help our sector trace the roots of such crimes," Umurungi further said.
According to CWAG/AAP, global money laundering transactions are estimated to be between 2 and 5 percent of global GDP. Yet, the United Nations Office on Drugs and Crime (UNODC), says less than one (1) percent of global illicit financial flows are currently seized by authorities.
Markus Green, a Board Member of African Alliance Partnership, said the workshop will help his team know Rwanda's needs in tracing money laundering crimes.
"Money laundering is a huge problem. The matter is all about how money moves and hidden techniques used to make money. We want to share experiences on what happens here in Rwanda and what happens in the US and vice versa until we find possible tools to be used in tracing such crimes and how to prosecute such cases in a smooth way," he said.
Participants during the investigation and prosecution of money laundering crimes workshop.
The CWAG/AAP collaborates with governments, non-governmental organizations, the private sector, and civil society against the pitfalls of transnational crimes by providing training to prosecutors, lawyers and other stakeholders in the areas of human and wildlife trafficking, money laundering, cyber-crime, corruption, and other transnational crimes.
One of the participants who works in financial investigation at a local bank said cases of money laundering were easy to commit but tough to trace in a country whose doors are open to foreign investors, especially from the region.
"We are in a country where people are free to move to carry out business in the East African region. Many of us don't know how to detect such crimes but we have confidence that, by the end of the workshop, we will be equipped with skills to deal with the crime," he said.
The training will contribute to combating the financing of terrorism, supporting anti-money laundering legislation and ensuring legal capacity development for entities engaged in anti-money laundering, officials said.
Rwanda is one of the eight African countries that benefited from the CWAG/AAP training so far besides Nigeria, Ghana, Kenya, South Africa, Uganda, Senegal, and Zambia.
Related Posts